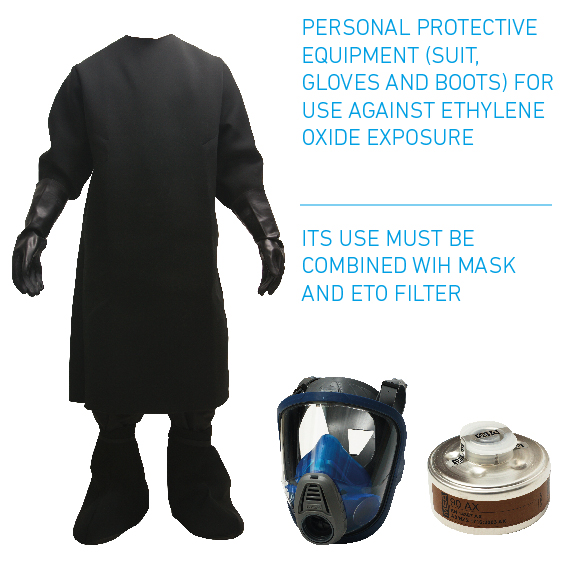 ---
Resources:
Safety data sheet (PDF)

---
Personal protective equipment (PPE) is key to prevent work accidents and occupational diseases from specific risks that cannot be isolated or eliminated.
The neoprene suit provides full body protection and is designed to protect against ethylene oxide exposure. The protective suit kit comes with overshoes boots (made of neoprene) and large nitrile gloves.
This outfit must be complemented with the ethylene oxide MSA mask and filter (see more).