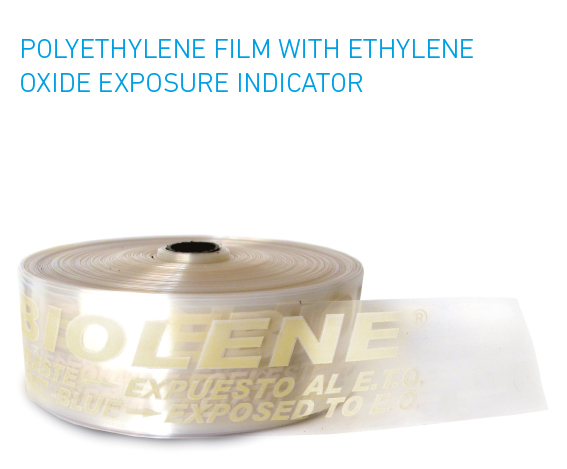 Tariff code: 3920.10.99
---
Resources:
Flyer (PDF)

---
BIOLENE polyethylene film has imprinted, all along the roll, a chemical indicator for ethylene oxide. It turns from yellow to blue when it is exposed to the gas.
The advantages of the polyethylene film are:

• the material can be seen through the film;
• it can be sealed accordingly to the material's size;
• the sterile material can be stored for a long time;
• cost-effectiveness in relation with other packaging systems.


POLYETHYLENE FILM WITH CHEMICAL INDICATOR
Code
Width
Thickness (microns)
Packaging
BN-5
4 cm
70
1 roll
BN-6
6 cm
70
1 roll
BN-8
8 cm
70
1 roll
BN-10
10 cm
70
1 roll
BN-12
12 cm
70
1 roll
BN-15
15 cm
70
1 roll
BN-20
20 cm
70
1 roll
BN-30
30 cm
70
1 roll
BN-40
40 cm
70
1 roll
BN-50
50 cm
70
1 roll