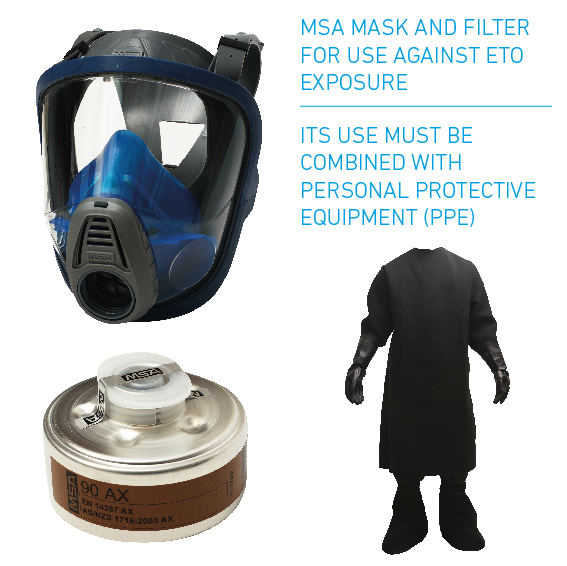 ---
Resources:
Safety data sheet (PDF)

---
Personal protective equipment (PPE) is key to prevent work accidents and occupational diseases from specific risks that cannot be isolated or eliminated.
MSA Advantage® 3100 mask: to provide protection and comfort the Advantage® 3100 series comes with a soft sealing line made of hypo allergenic silicone which provides a pressure free and safe fit.  Another feature is the innovative head harness which has the benefit of giving a perfect piece-to-face fit.  It can be quickly and easily put on and taken off without having the problem of painful hair pulling.  This MSA full face respirator is also simple to adjust when worn.  
Key features:
Full face mask.
The soft seal of hypoallergenic silicone provides a pressure-free fit.
The large, optically corrected viewing screen provides a clear, non-distorted field of view.
Putting on the mask is incredibly fast, simple and without painful pulling on the hair. The patented Advantage strap set ensures a perfect fit of the face piece to the face.
Quick (dis)assembly.
Single thread EN 148-1 connection.
MSA gas filter 90 AX: 
Reliable protection against gas, particles and vapor
PlexTech technology for reduced inhalation resistance and more relaxed breathing
Superior filter performance and service time
Robust metal housing for solid mechanical performance
Compact and lightweight with easy-to-cover opening
The MSA mask and filter must be complemented with the ethylene oxide protective suit, overshoes boots and gloves (see more information).